FIBA 3x3 Official Game Basketball
3 on 3 is the game of choice on playgrounds and courts all over the world. And Wilson has the ball of choice. Pairing innovated features like Wave Triple Threat Technology, high-performance cover and premium construction there's no wonder this is the Official ball of FIBA 3x3.
Official Game Ball of FIBA 3X3 Basketball
Meets FIBA 3X3 construction specs as a size 6 (intermediate) ball with the weight of a size 7 (official) ball
Wilson's patented Wave Triple Threat Technology provides more points of leverage on grip, dribbling and shooting for ultimate control
Pebbled rubber channels for increased grip
High Performance Composite Cover for maximum grip
Check out 3x3 the ruleset here
Age Group : Adult
Series : FIBA
Channel Construction : Pebbled
Cover Construction : Composite
Ball Size : Size 6 - FIBA Official (28"5)
Color : Yellow/Blue
Playing Surface : Indoor/Outdoor
A FIBA 3X3 PLAYER
A 3-time winner of the FIBA 3x3 Tour's Most Spectacular Player Award, Dusan joined Team Wilson as a member of our advisory staff in 2019, and will be among the first athletes to bring 3x3 basketball to the Olympics in Tokyo in 2020.
SETTING THE STAGE
The size of the court has decreased, cut to a half court, to fit the style of our game. The entire court and arena infrastructure has a quick mobile set up allowing for games to pop up wherever competition demands it.
MORE SPACE TO WORK
Each team plays with three athletes instead of five and one more player off the court for a total of four per team. This allows for more isolation, spread spacing and changes each player's level of involvement in every play.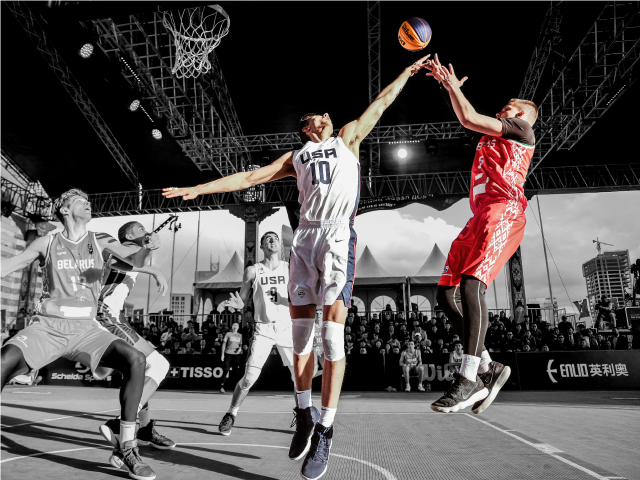 THE CLOCK MOVES FAST
Games last for 10 minutes, and use a 12 second shot clock. It's non-stop play for every second of those 10 minutes; every possession is treated like your last. After a basket is scored, the defending team immediately takes the offensive upon the ball falling through the net. They take the ball from under the hoop and begin their possession.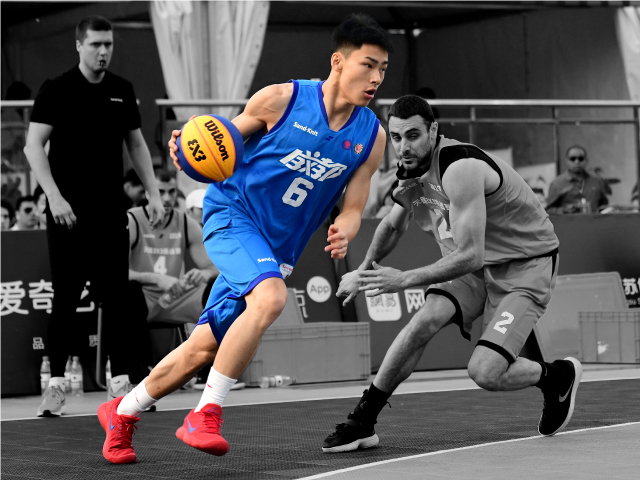 MAKE EVERY SHOT COUNT
The game is scored in l's and 2's. All baskets scored inside the arc are counted as l's and any beyond the arc are counted as 2's.
FIRST TO 21 OR BEST AFTER 10 MINUTES
Winning in FIBA 3x3 comes in two forms. Either the first to 21 points, or the team that is winning after 10 minutes of game time, whichever comes first. If overtime is required, the winner is determined by the first to score 2 points.
Reviews
Customer Reviews
Write a Review
Ask a Question
Keep your racket Protected
Generic Racket Cover
$19.95