How to Choose a Basketball
Selecting the ideal basketball for your playing style allows you to play your best, no matter where the game takes you. Let Wilson be your guide to understanding the technical aspects of choosing the perfect basketball. 
BASKETBALL BUYING GUIDE 
 A STEP-BY-STEP GUIDE TO CHOOSING A BASKETBALL  
Understanding the technical elements of a Wilson basketball will help you rule the court. Whether you're a beginner or a seasoned professional, Wilson is your guide to choosing the best basketball for your level of play. Selecting a basketball with the appropriate size and material will help you better your game and perform at your best. 
BASKETBALL SIZES  
The first step in choosing a basketball is to determine what size is ideal for your level of play. Playing with an incorrectly sized ball can have long-term negative effects on a player's technique. Additionally, different leagues have various restrictions regarding size, material, and color for game balls they permit.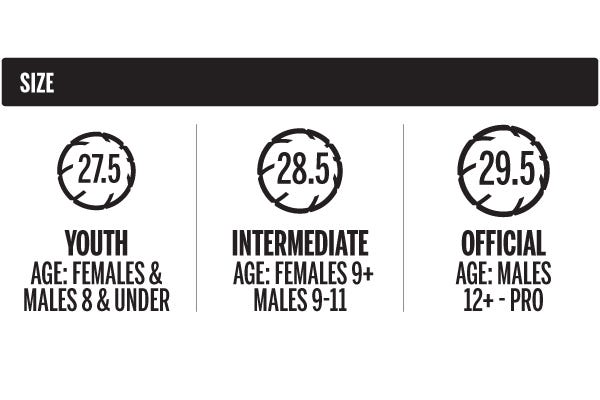 OFFICIAL BASKETBALLS: SIZE 7  
Official sized basketballs measure 29.5" in circumference and have a standard weight of 22 oz. Size 7 basketballs are the standard ball size for most men's professional basketball associations, as well as men's college and high school basketball leagues.  
INTERMEDIATE BASKETBALLS: SIZE 6  
Size 6 basketballs measure 28.5" and have a standard weight of 20 oz. Sometimes referred to as "Intermediate" basketballs, size 6 balls are slightly smaller than Official sized basketballs, making them ideal for players with smaller hand spans. Size 6 balls are the official ball size for most women's professional basketball associations, such as the International Basketball Federation (FIBA) 3x3,  in addition to women's college and high school basketball leagues, and in youth leagues for players 12 and up. 
YOUTH BASKETBALLS: SIZE 5 
For players aged 8-11, size 5 basketballs are the ideal size for play. With a circumference measuring 27.5"-27.75" and a standard weight of 14-16 oz, this is the most popular basketball size for youth leagues.
KIDS BASKETBALLS: SIZE 4  
With a circumference of 25.5" and a weight of only 14 oz, these child-friendly basketballs are ideal for children ages 4-8. 
 MINI BASKETBALLS: SIZE 3  
These 22" basketballs typically weigh about 10 oz, and are ideal for the youngest of players and the young at heart.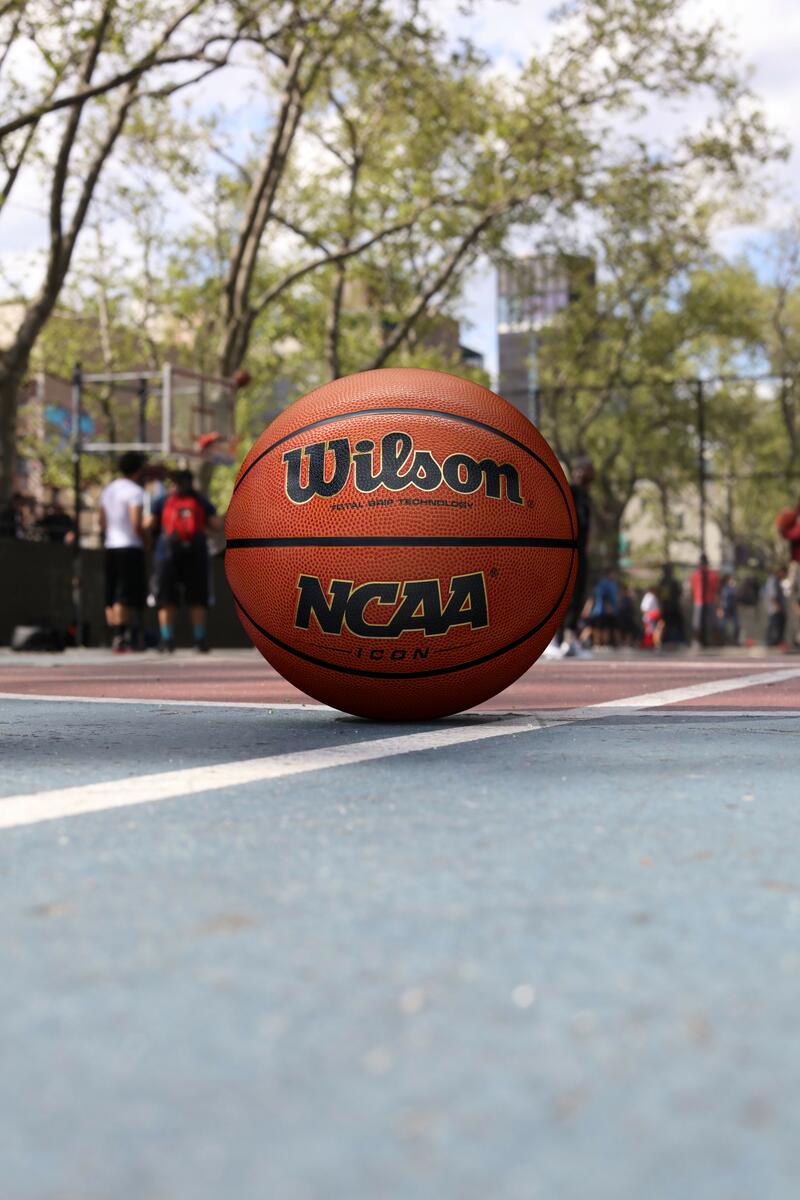 INDOOR VS. OUTDOOR BASKETBALLS  
Whether you're playing on a polished wood court or street ball in the driveway, it is important to consider the playing environment when choosing a basketball that is right for you. As playing styles evolve and become more technical, basketball design has also become more advanced. Internal structure, cover construction, and channel depth have all been carefully engineered to help basketball players preform better wherever they find the game. Outdoor courts demand basketballs with a more rugged construction: balls that are durable enough to handle abrasive surfaces and retain their playability in adverse weather conditions. Indoor courts require basketballs with more forgiving construction, optimized to preform without damaging more delicate playing surfaces.  
BASKETBALL MATERIALS  
Today's basketballs feature a cover construction of either rubber or composite leather. Composite basketballs, sometimes referred to as "synthetic" basketballs, maintain all the pliability and grip of traditional leather construction while being durable enough to withstand dirt, moisture, and other elements, ultimately extending the life and playability of the basketball. Because of this, composite basketballs are ideal for most indoor and indoor/outdoor play. Rubber basketballs, sometimes referred to as street basketballs, are designed for outdoor play. They are equipped with a cover construction designed to perform well in inclimate weather conditions and withstand hours of play on rough surfaces and wear from metal nets.  
Rubber Basketballs  
Durable enough for outdoor use  

Excellent grip, even in rain /dirt  

Inexpensive  

Available in many colors and patterns 

Ideal for street basketball and casual play   
 Composite Basketballs  
Sometimes called "Synthetic Basketballs"  

Appropriate for indoor/outdoor use  

More durable than leather  

Most popular basketball type