Clash 100 Pro v2.0 Tennis Racket Frame
New design meets signature performance with a twist: the Clash 100 Pro v2 upgrades playability while maintaining the remarkable blend of flexibility and stability synonymous with the Clash franchise. Boasting a revised construction at the tip of the hoop, this racket significantly augments the sweet spot for more consistency on off-center contact. Super head-light for excellent control over the racket head, the Clash 100 Pro v2 dials up attractive design with an embossed Clash logo on the throat and an anodized elastic finish for a smooth, rich look on the court. Racket includes Agiplast plant-based end cap, bumper and grommets to reduce waste and lower environmental footprint.
Super head-light balance reduces swing weight and amplifies control of the head through the swing
FORTYFIVE° comprises a patent-protected carbon construction that creates maximum flexibility and stability at impact for an uncompromising blend of power, control and feel
Revised construction at tip of hoop supplies additional consistency and an enhanced sweet spot
Innovative design features embossed Clash logo along throat and an anodized elastic finish for a clean, rich look on the court
Horizontal Bending creates industry-leading flexibility for increased control on horizontal, traditional swings
Vertical Bending increases dwell time for players with vertical, modern swings
Torsional Bending features proprietary carbon mapping to stabilize the extreme flexibility on off-center hits
Parallel Drilling provides a consistent, more forgiving string bed response
Agiplast plant-based bumper, grommet and end cap components reduce environmental footprint
Age Group : Adult
Cross Section : 24.5 Flat Beam
Head Size : 100 sq in - 645.2 sq cm
Length : 27 in - 68 cm
Series : Clash
String Pattern : 16x20
Unstrung Balance : 30.6CM/12 Pts HL
Unstrung Weight : 310 g
Reviews
Customer Reviews
Write a Review
Ask a Question
Wilson clash v2
Great product very happy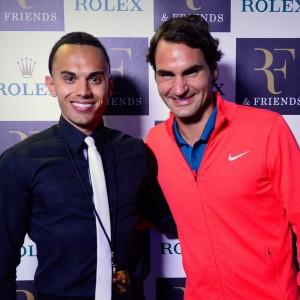 WT
03/08/2022
Wilson T.

Australia
The v2 hits different
I won't pretend to understand the finer details around technological updates and improvements from the v1. For a social/casual player like me, that much is evident in the FEEL. It just hits different. The tip of the hoop is said to allow for more pop off the sweet spot. You can literally feel the difference. It's 310 g unstrung and still just as friendly on the arm (without compromising power). This was and still is the key ingredient for me. Plays as good as it looks. Check out that colour scheme and embossed logo. The original is a game-changer. The v2 builds on that momentum and takes it up a level. If you're looking for a racquet change, it comes down to whether you prefer original recipe or extra crispy (win/win in my opinion).
Stringing options
Recommendation
Choose your own
Clash 100 Pro v2.0 Tennis Racket Frame
Clash 100 Pro v2.0 Tennis Racket Frame
Keep your racket Protected
Generic Racket Cover
$19.95