Blade 98 (16x19) v8 Tennis Racket Frame
The Blade 98 (16x19) v8 pairs captivating design with a new layup to better accommodate the more modern, vertical swing path commonly used by competitive players. The headliner innovation, FORTYFIVE°, manages to increase both the flexibility and stability of the frame to lend supreme feel for the ball on every shot. Still characterized by its superior presence in the hands of the best players in the world, this evolution of Blade rewards aggressive, precise ball-strikers with a top-tier blend of connected-to-the-ball feel, torsional stability and color-shifting design to wow teammates and opponents alike.
String pattern (16x19) allows strings to stretch more, generating greater capacity for power and spin
FORTYFIVE° increases flexibility and stability to produce a more connected-to-the-ball feel while better complementing the modern, vertical swing path used by most competitive players
DirectConnect extends the carbon fiber handle to connect directly to the end cap for improved feel and enhanced torsional stability
Dynamic, color-shifting elastic finish allows frame to morph between shades of green and copper
Top Grip Taper provides better feel for top-hand grip placement
Ergonomic End Cap yields improved comfort and playability
Braided Graphite + Basalt composition improves the flex of a racket to produce enhanced feel and control
Parallel Drilling provides a consistent, more forgiving string bed response
Age Group : Adult
Series : Blade
Collection : Feel
Country Of Origin : China
Head Size : 98 sq in / 632 cm
Length : 27 in / 68.58 cm
String Pattern : 16 x 19
Unstrung Balance : 7 pts HL / 32 cm
Unstrung Weight : 305 grams
ABOUT
Crafted with a dynamic, color-shifting metallic paint, Blade v8 makes a statement with innovative design and elevated performance. The most popular frame on the Pro Tour increases both flexibility and stability to produce an appealing connected-to-the-ball feel for modern, vertical swings commonly used by more advanced players.
TECH
FORTYFIVE° A patent-protected lay-up strategically used in Blade v8 to produce a more connected-to-the-ball feel. The technology increases both flexibility and stability to better complement the modern, vertical swing path used by most competitive players in todays game.

DIRECTCONNECT New carbon fiber handle technology constructed directly to the endcap that increases tortional stability for enhanced power and feel.

AGIPLAST BUMPERS & GROMMETS A bio-based plastic derived from castor bean oil creates a more eco-friendly racket strong enough to perform at an elite level
DESIGN DNA
COLOR-SHIFTING PAINT Blade v8 pushes design boundaries while staying true to the philosophy of uncontaminated racket design. This time it's manifested through a bold colorway that shifts through a landscape of colors as you swing — from an earthy green to elemental copper. The rest is in the meticulous details, creating a racket that wants to be held for the player bold enough to pick one up.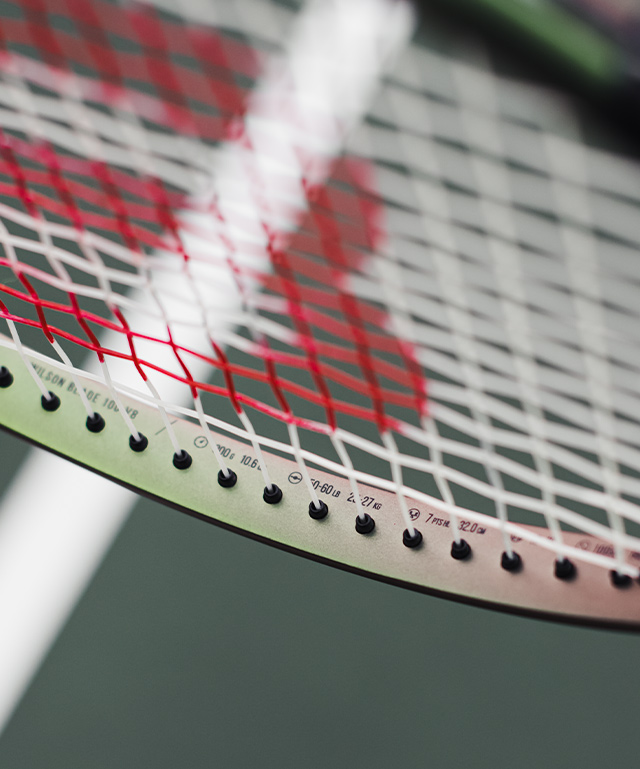 Reviews
Customer Reviews
Write a Review
Ask a Question
New weapon
I switched Radical to V8, amazing.
Stringing options
Recommendation
Choose your own
Blade 98 (16x19) v8 Tennis Racket Frame
Blade 98 (16x19) v8 Tennis Racket Frame
Keep your racket Protected
Generic Racket Cover
$19.95