Ultra 100 CV Tennis Racket Frame
Liquid error (sections/product.liquid line 458): -Infinity
% OFF
SOLD OUT
All-new power technologies create shots that overwhelm opponents while newly added Countervail Technology maxes out a player's energy. The Ultra is made complete with a sleek, minimalistic design featuring next level feel on the racket surface.
*This racket is supplied as a frame. If you would like to add strings, please click on the ADD STRINGS TO THIS RACKET button above
**Multi-buy Special: Buy 2 or more Get 10% Off
Power Rib throat geometry optimizes power through greater stability and stiffness
Crush Zone grommet system compresses at impact to boost power and ball dwell time on strings
Hotspot (hottest part of the sweetspot) increases by 15% for more explosive power
Uncontaminated design features modern aesthetic with clean lines, bold color accents, midnight navy matte finish and smooth, velvety paint
Integrated Countervail Technology maximizes player energy, consistency and precision
Comes unstrung unless you 'add strings to this racket'
No cover
Age Group : Adult
Cross Section : 23-26.5-22.5 DTB
Head Size : 100 sq in - 645.2 sq cm
Length : 27 in - 68.6 cm
Series : Ultra
String Pattern : 16x19
Unstrung Balance : 32 cm / 7 pts HL
Unstrung Weight : 300 g
ABOUT ULTRA
Engineered to fit the widest variety of playing styles, the Ultra delivers effortless power and unmatched versatility. Now displaying a sleek new design DNA, this line includes Power Rib and Crush Zone technologies that increase the racket's hotspot by 15%* and give players the confidence to go for their shot from anywhere on the court.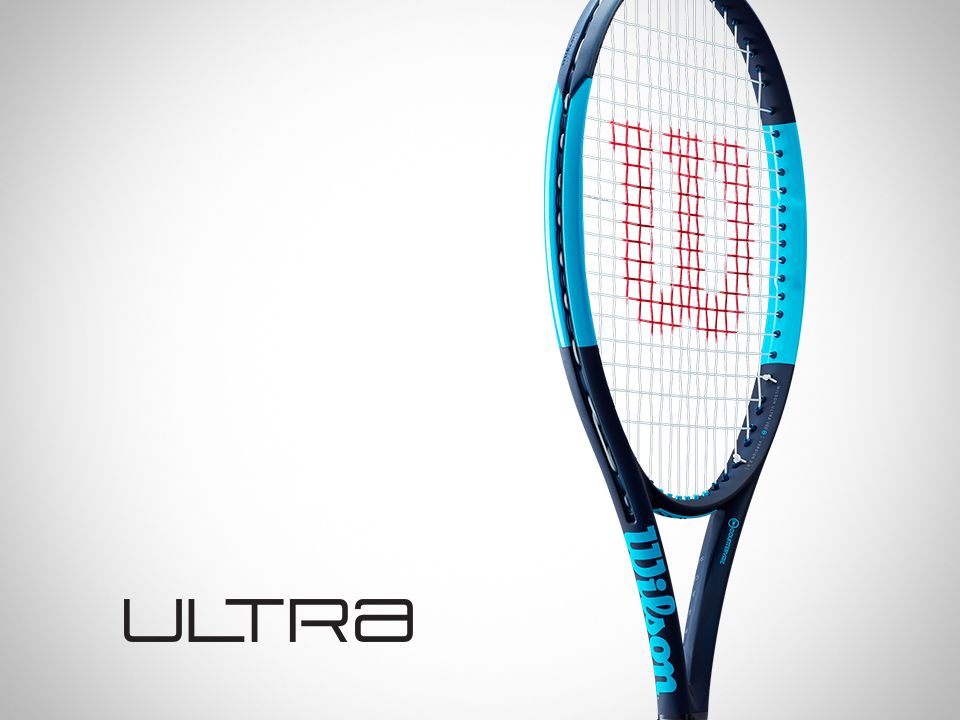 POWER RIB
An enhanced racket throat geometry at a crucial bending and twisting area of the frame. This provides greater stability and stiffness that results in more power and increased directional accuracy.
CRUSH ZONE
This innovative grommet system compresses at impact to provide increased ball dwell time on the strings, producing better feel and more potential energy that drives explosive power.
DESIGN DNA
The game has never seen racket designs like this before – ones that focus only on the essentials and strips away all the unnecessary elements. What remains are timeless, uncontaminated designs, meticulous in detail and bold in their beauty. They create rackets that want to be held and a psychological edge for the player bold enough to pick one up.
COUNTERVAIL
With its groundbreaking carbon layer integrated into the frame, Countervail is a material technology that maximizes a player's energy, reduces muscle fatigue and shortens recovery time.
PARALLEL DRILLING
Provides a consistent, more forgiving string bed response while dramatically increasing the sweet spot.
WILSON DEMO PROGRAM
1. Choose your weapon
2. Hit around for 7 days
3. Complete the demo return process
4. Receive a $50 coupon code for au.wilson.com

DEMO ULTRA 100 CV NOW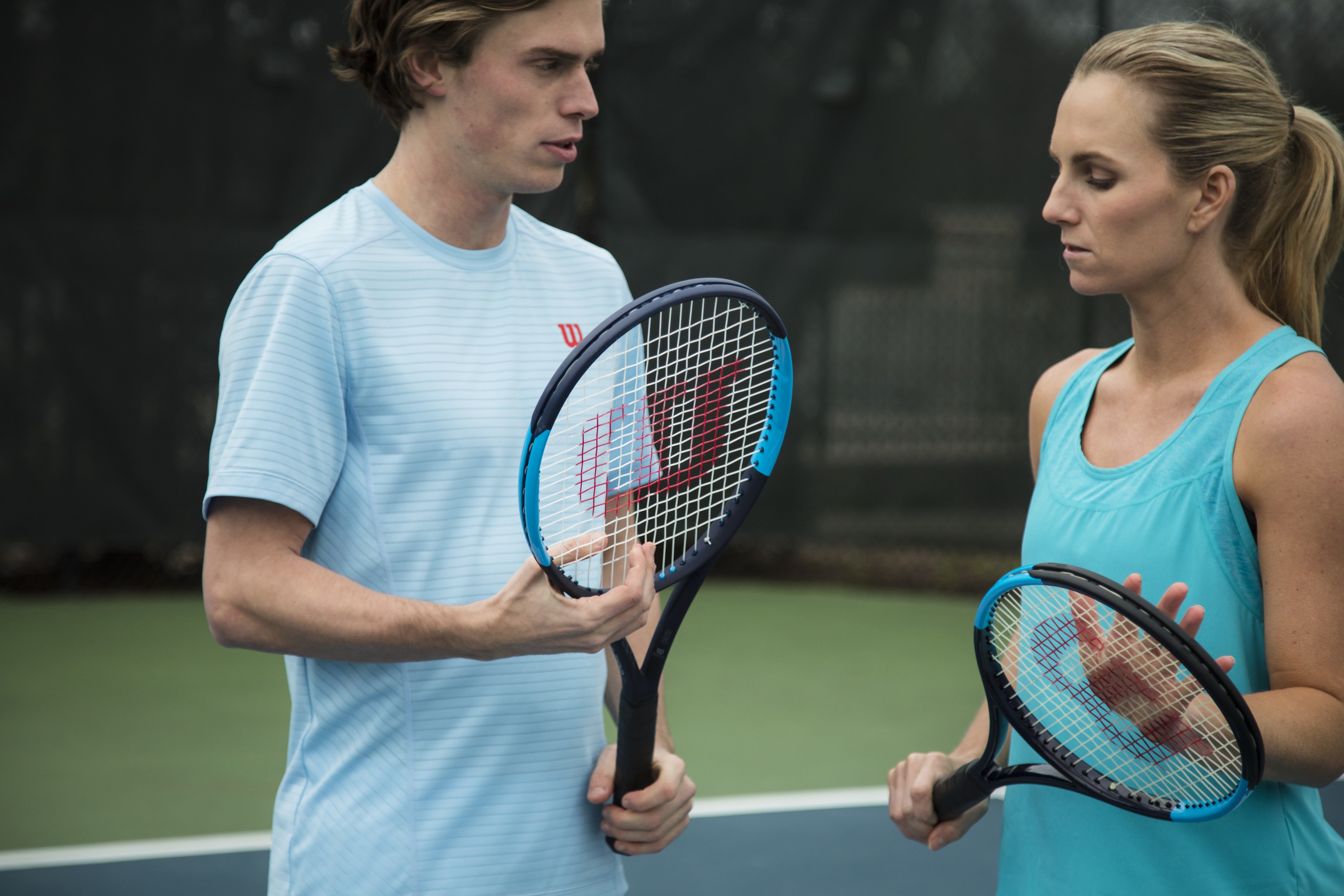 Stringing options
Recommendation
Choose your own
Ultra 100 CV Tennis Racket Frame
Ultra 100 CV Tennis Racket Frame