Clash 100 Tennis Racket Frame
The manifestation of Wilson's racket revolution, the Clash 100 features a pair of technologies that work together to create ultimate control. FreeFlex uses proprietary carbon mapping to generate new dimensions of frame bending, giving players free-swinging accuracy with every stroke. To accommodate such a flexible frame construction, StableSmart features a unique frame geometry that maintains excellent stability and power. A highly playable performance racket that maximizes flexibility without sacrificing stability, Clash exudes absolute confidence for players of all ages and styles.
100 sq in headsize and weight offer ideal balance of power and control
Powered by proprietary carbon mapping, FreeFlex allows the frame to bend in all-new dimensions for maximum ball pocketing and ultimate control
StableSmart creates a unique frame geometry for the most flexible frame in tennis, delivering best-in-class stability and power
Parallel Drilling provides a consistent, more forgiving string bed response
Uncontaminated design features clean lines, bold color accents and elastic finish of current Wilson performance racket design DNA
Comes unstrung unless you 'add strings to this racket'
No cover
Age Group : Adult
Cross Section : 24.5 Flat Beam
Head Size : 100 sq in - 645.2 sq cm
Length : 27 in - 68 cm
Series : Clash
String Pattern : 16x19
Unstrung Balance : 31CM/10 Pts HL
Unstrung Weight : 295 g
ABOUT CLASH
A racket revolution is upon us. Powered by proprietary carbon construction and a unique frame geometry, Clash features a revolutionary frame that bends in all-new dimensions while maintaining best-in-class stability. The result is a racket that exudes unmatched confidence and free-swinging accuracy - a racket that delivers a playing experience unlike any before.
FREEFLEX
A revolutionary technology that makes Clash the world's first racket intentionally engineered to bend with any swing style. Both traditional, horizontal strokes and modern, vertical ones are enhanced through proprietary carbon mapping, allowing players to swing freely and confidently with maximum ball pocketing and ultimate control.
STABLESMART
Simulation-assisted geometry designed to provide best-in-class stability while allowing the frame to move in pre-specified dimensions.
DWELL TIME
Clash holds the ball 23% longer than the leading racket before exploding it off the string bed .*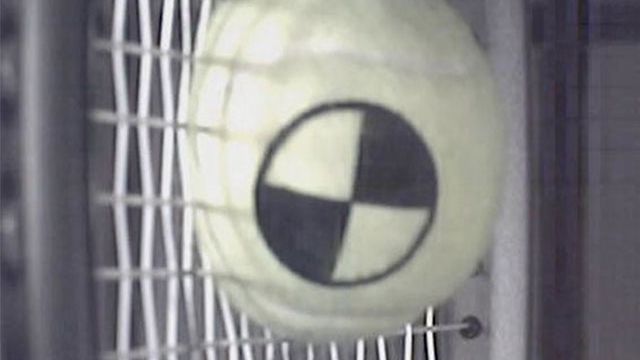 HYPE CONFIRMED
A product of revolutionary technology and composition, the Clash 100 earned Tennis Magazine's "Best New Innovation" award for tennis rackets in its 2019 Racquet Guide. See what the magazine had to say about the performance of this new frame everyone is talking about:

"The amount of control and stability for such a quick, flexible and comfortable racquet was remarkable. It proved to favor consistency over raw power, yet it still delivered enough zip on serves and ground strokes to go up against the biggest hitters in the category. Plus, it was refreshing to find such arm-friendliness in this weight and head size. If you're searching for something inventive with a completely different feel and playability from its competition – not to mention a tonic for sore arms – look no further."
WILSON DEMO PROGRAM
1. Choose your weapon
2. Hit around for 7 days
3. Complete the demo return process
4. Receive a $50 coupon code for au.wilson.com

DEMO CLASH 100 NOW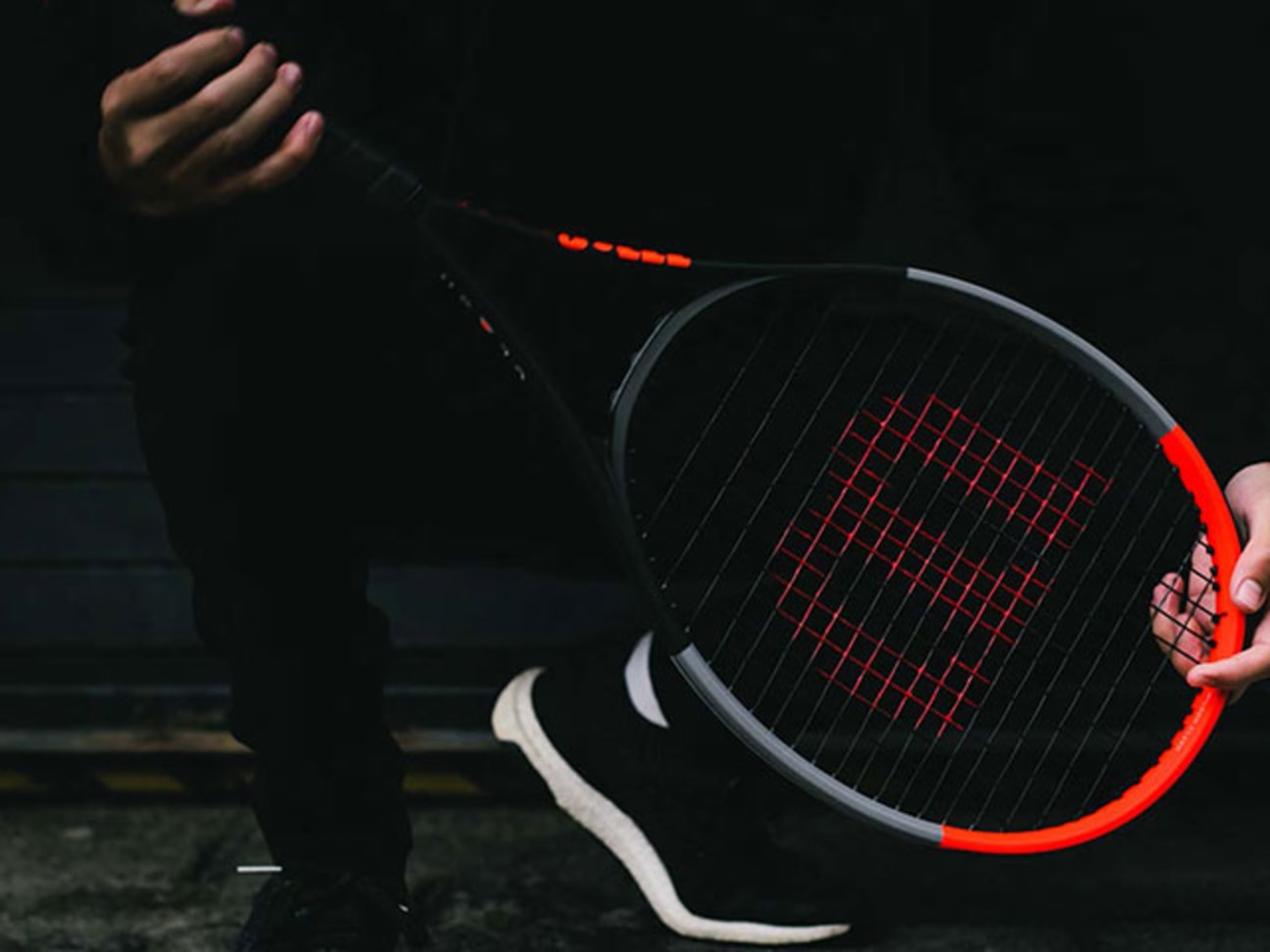 TRADITIONAL BENDING
With a Stiffness Index (SI) of 11.2 mm, Clash is the most flexible racket in tennis, measuring in at 115% more flexible than the leading racket*
VERTICAL BENDING
Clash is the first racket specifically designed to bend with the modern swing, flexing to work in unison with today's more vertical swing plane . Clash is 200% more vertically flexible than the leading racket.*
TORSIONAL STABILITY
Clash's flexibility pairs with best-in-class stability for a playing experience like no other. Clash is 100% as stable as the leading racket.*
Reviews
Customer Reviews
Write a Review
Ask a Question
09/29/2020
Sunny W.

Australia
Great overall racket
Bought for my son. He has tried quite a few. This one is his favourite.
12/18/2019
Aish

Australia
Great All-Rounder Racket
Tested the Clash 100 - Great control, Spin friendly, Good amount of power. Amazed at how quickly and easily I connected with this racket!
Stringing options
Recommendation
Choose your own
Clash 100 Tennis Racket Frame
Clash 100 Tennis Racket Frame