Blade 98 (18x20) CV Tennis Racket Frame
The Blade is designed for today's big-hitting, aggressive game and is the top-played franchise on Tour. Delivering control for the attacking player, this year's Blade is upgraded with Countervail® technology to maximize a player's energy while an all-new minimalist design features clean lines, matte finishes and laser engraving.
*This racket is supplied as a frame. If you would like to add strings, please click on the ADD STRINGS TO THIS RACKET button above.
Classic control
Integrated Countervail technology maximizes energy
Comes unstrung unless you 'add strings to this racket'
No cover

Age Group : Adult
Cross Section : 20.6MM Flat Beam
Head Size : 98 sq in - 632.2 sq cm
Length : 27 in - 68.6 cm
Series : Blade
String Pattern : 18x20
Unstrung Balance : 32.5CM/6 Pts HL
Unstrung Weight : 304 g
ABOUT BLADE
Designed for today's big-hitting, aggressive game, the Blade serves as the top-played franchise on Tour. This year's Blade features Countervail, a technology built to maximize player energy and conserve fuel. Equipped with clean lines, matte finishes and laser engraving, the Blade delivers a minimalist design for the next generation of hard-hitting players.
COUNTERVAIL
With its groundbreaking carbon layer integrated into the frame, Countervail is a material technology that maximizes a player's energy, reduces muscle fatigue and shortens recovery time.
DESIGN DNA
The game has never seen racket designs like this before – ones that focus only on the essentials and strips away all the unnecessary elements. What remains are timeless, uncontaminated designs, meticulous in detail and bold in their beauty. They create rackets that want to be held and a psychological edge for the player bold enough to pick one up.
BRAIDED GRAPHITE & BASALT
Braided Graphite + Basalt is an elastic and reactive material combination that that improves the flex of a racket. This evolution of Wilson's BLX technology increases the ball's contact with the strings to provide enhanced feel and greater control.
PARALLEL DRILLING
Provides a consistent, more forgiving string bed response while dramatically increasing the sweet spot.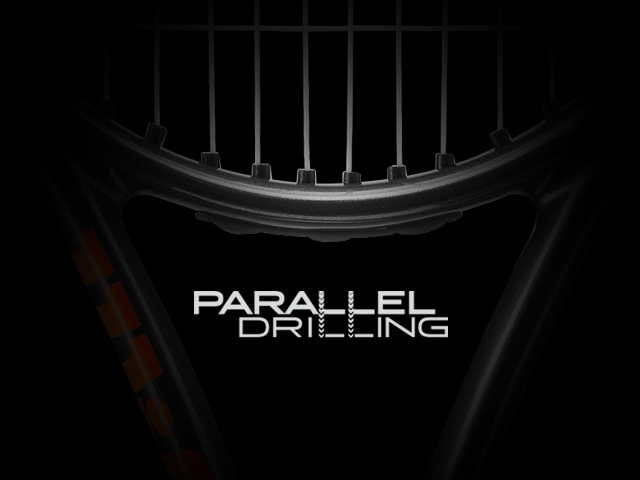 Reviews
Customer Reviews
01/29/2020
Yuzhuo L.
Australia
very nice racket
the best racket ever
Thanks! Hope you enjoy the Blade. Happy with the NXT 16 strings?
01/28/2020
Edwin B.
Australia
Excellent racquet!
The racquet was purchased for my 12 year old son who loved my Blade 98 when he tried it. A big step up from his junior racquet but has made a huge difference to his power and ball control. The purchasing experience was excellent and the certificate with the name of the person who strung his racquet (thanks Matthew!) was a really nice touch. Very happy. Thanks!
Great to hear Edwin. All the best for your son on the courts.
Stringing options
Recommendation
Choose your own
Blade 98 (18x20) CV Tennis Racket Frame
Blade 98 (18x20) CV Tennis Racket Frame